Jamoneros profesionales F1 Jamotec
F1 model
Versatility in the cut, incorporates as standard the "JAMOTEC FOOD", which allows to cut the ham in two modalities: "CLASSICLY"
or "TRANSVERSELY".
Very small dimensions, folded fits in a space of 41 x 24 x 14 cm.
Easy cleaning, can be washed by hand with detergent or even put in the dishwasher.
Stainless steel structure.
Supplied with travel case.
All these characteristics make the "F1" one of the stars of Jamotec, being present in many of the best restaurants in the world.
25 Year Warranty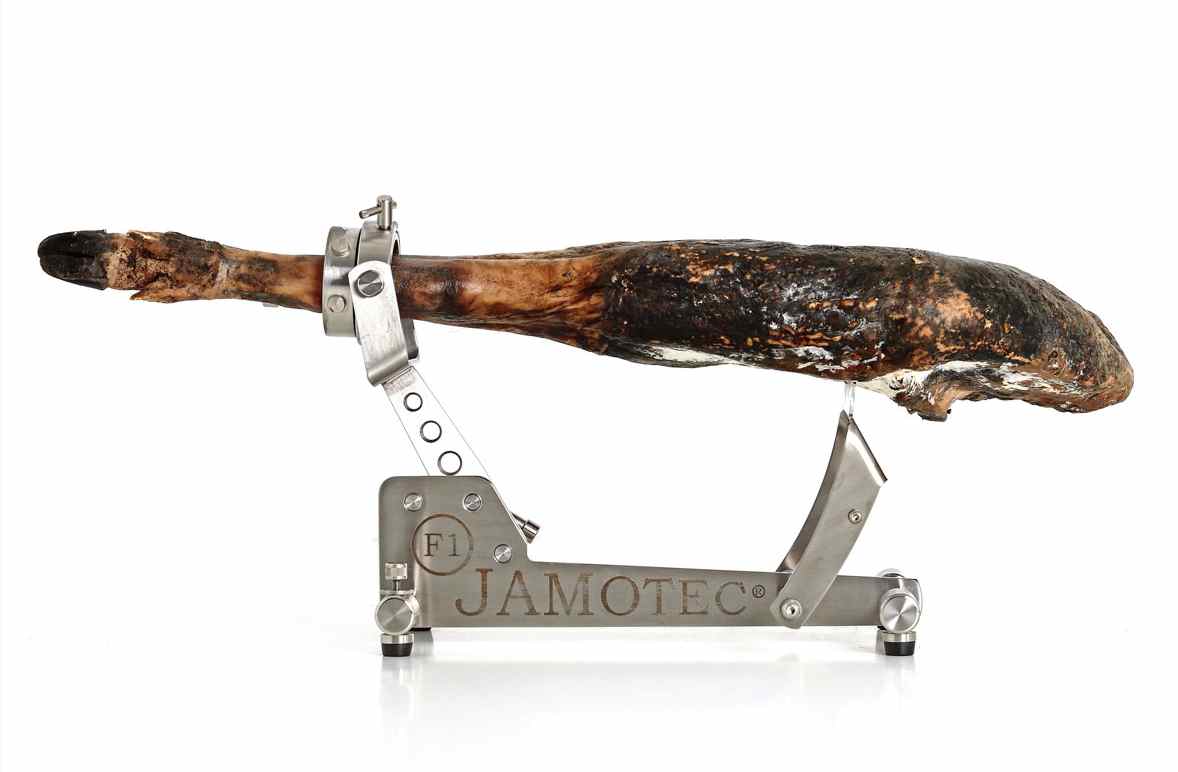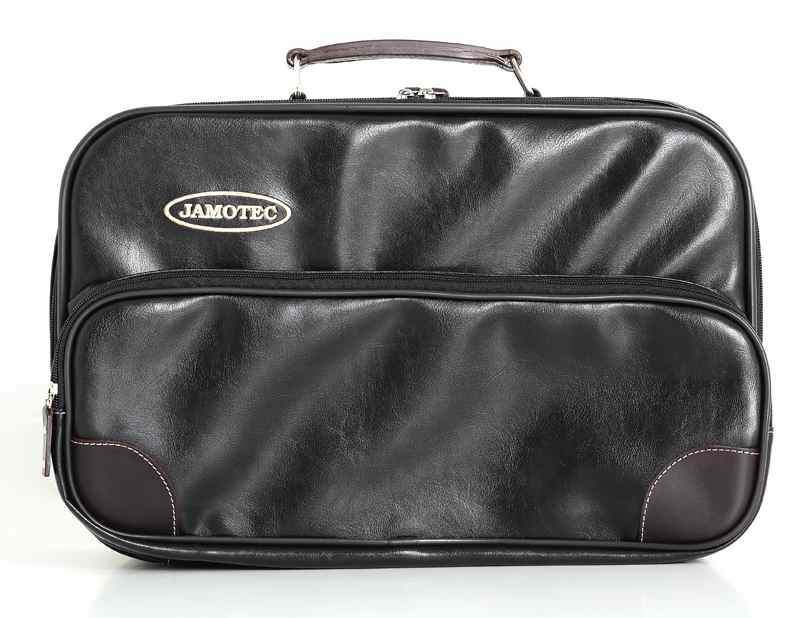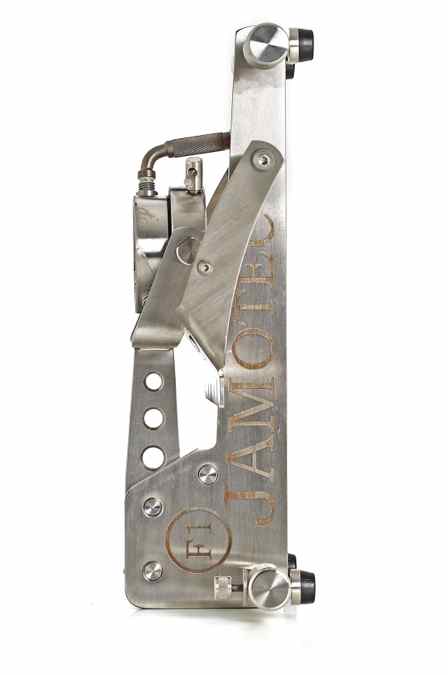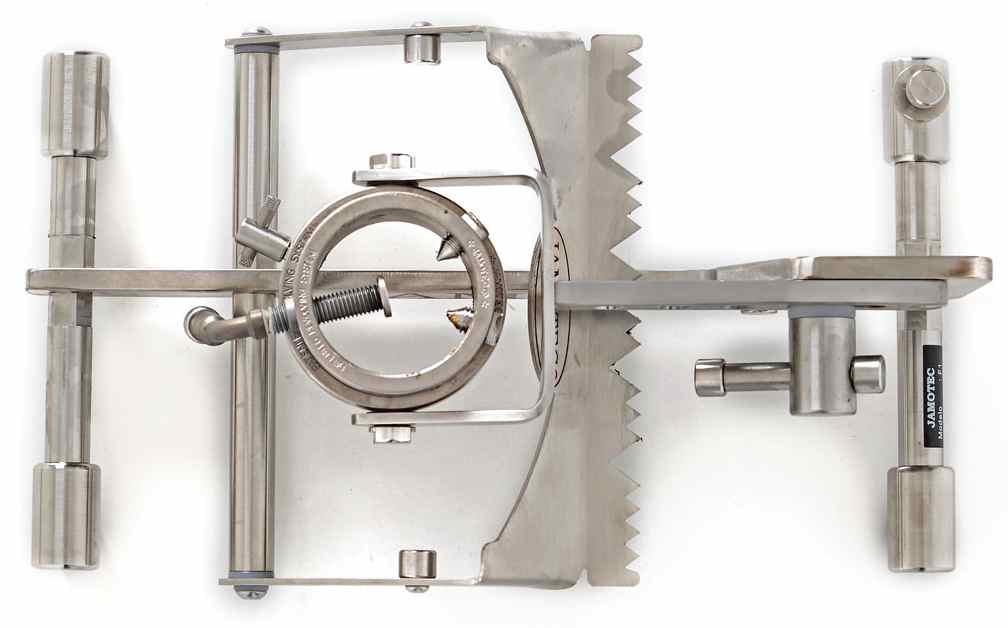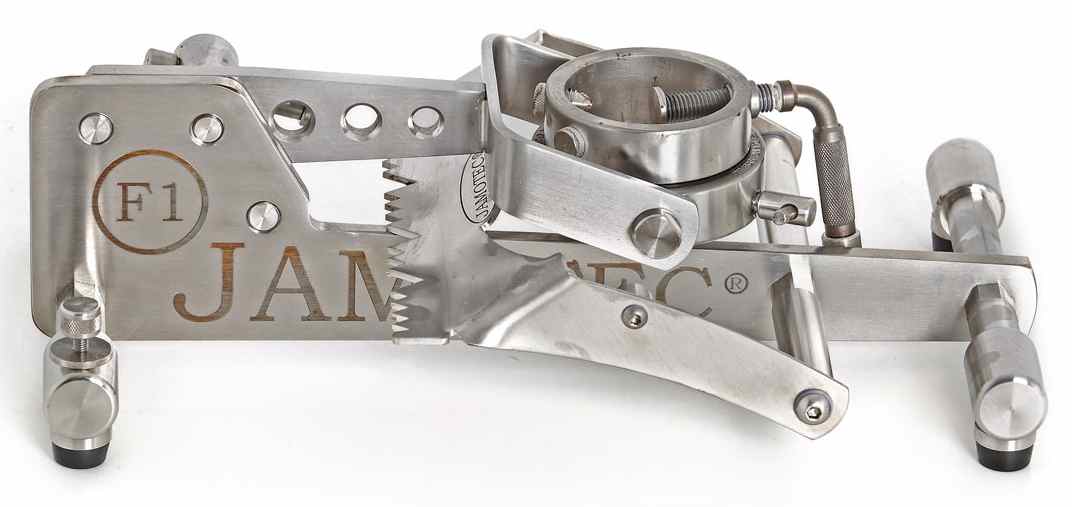 Soportes jamoneros Jamotec
La calidad es el eje principal de nuestra actividad, la base de nuestro prestigio y liderazgo en el mercado, siendo JAMOTEC la referencia y preferencia de muchas industrias y particulares, poniendo a su servicio ingeniería creativa, adaptándonos a los usos y demandas del mercado por y para su seguridad y comodidad.

Actualmente, los soportes jamoneros JAMOTEC se encuentran presentes en más de 40 paises.
Por su labor creativa e innovadora, JAMOTEC S.L. ha recibido los siguientes reconocimientos:
- Felicitación pública del Consejo Regulador de la Denominación de Origen de Jamones Guijuelo
- Felicitación pública del Consejo Regulador de jamones denominación de Origen Dehesa de Extremadura
- Felicitación pública del Consejo Regulador de jamones denominación de Origen Jamón de Teruel